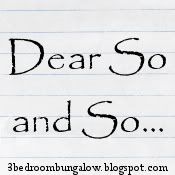 Background for the understandably confused
.
Because let's face it, pilgrim invasion is not your typical expat issue.
Dear Canale 5
Please don't put Ivo on the telly again this week. You only end up encouraging more mad pilgrims to descend on me.
Dear Parco Ticino Police
Let me get this straight. I need to wait four months while you think about letting me build some walls around the garden to protect us from the worst of the pilgrim invasion. And then you'll say no for environmental reasons (despite all my neighbours having walls). Whereas Ivo has illegally built a hut, dug wells, scattered asbestos panels and other assorted rubbish around the place and done everything possible to turn an EU Oasis of nature into an autostrada of 1000s of pilgrims that have chased all the wildlife away...and there is nothing you can do.
Fuck you and your bent priorities.
Dear Ivo
Having observed you drunkenly drive your tractor damn near into a ditch you can now expect me to call the police, both where I live and where you do, with your license plate, asking them to breathalyse you reguarly and often. With any luck you'll get so many points that you'll have to stay at home and the pilgrim invasion will grind to a halt.
Dear Priest
Lets get this straight, you expect ME to go down and steal the Madonna that Ivo is prostituting. I have no moral qualms about it, but you do realize it weighs a tonne and a half and I am not exactly a candidate for the world's strongest man. How do you feel about me taking a sledgehammer to it instead ?
Dear Pilgrims
There is no evidence to support the healing claims of the magic water.
Bar one.
If you stick your head under it for ten minutes straight it has a most effective salutary effect on stupidity.